Spinning Static Removable Dance Pole 45mm 9ft
FEATURES:
✅All chromed metal construction, very solid and durable dance pole, max user weight 400 kg.
✅45mm Pole as used by the professionals. Spinning and Static mode for choice.
✅Easy to install this dance pole by rotating thread on the tube according to manual, no ceiling device requirement.
✅Expandable height from 7.4 FT to 9 FT, 2235 mm to 2745 mm.
✅Optional extensions 140mm and 267mm (No included threaded part)
✅Removable design for home, gym, classroom etc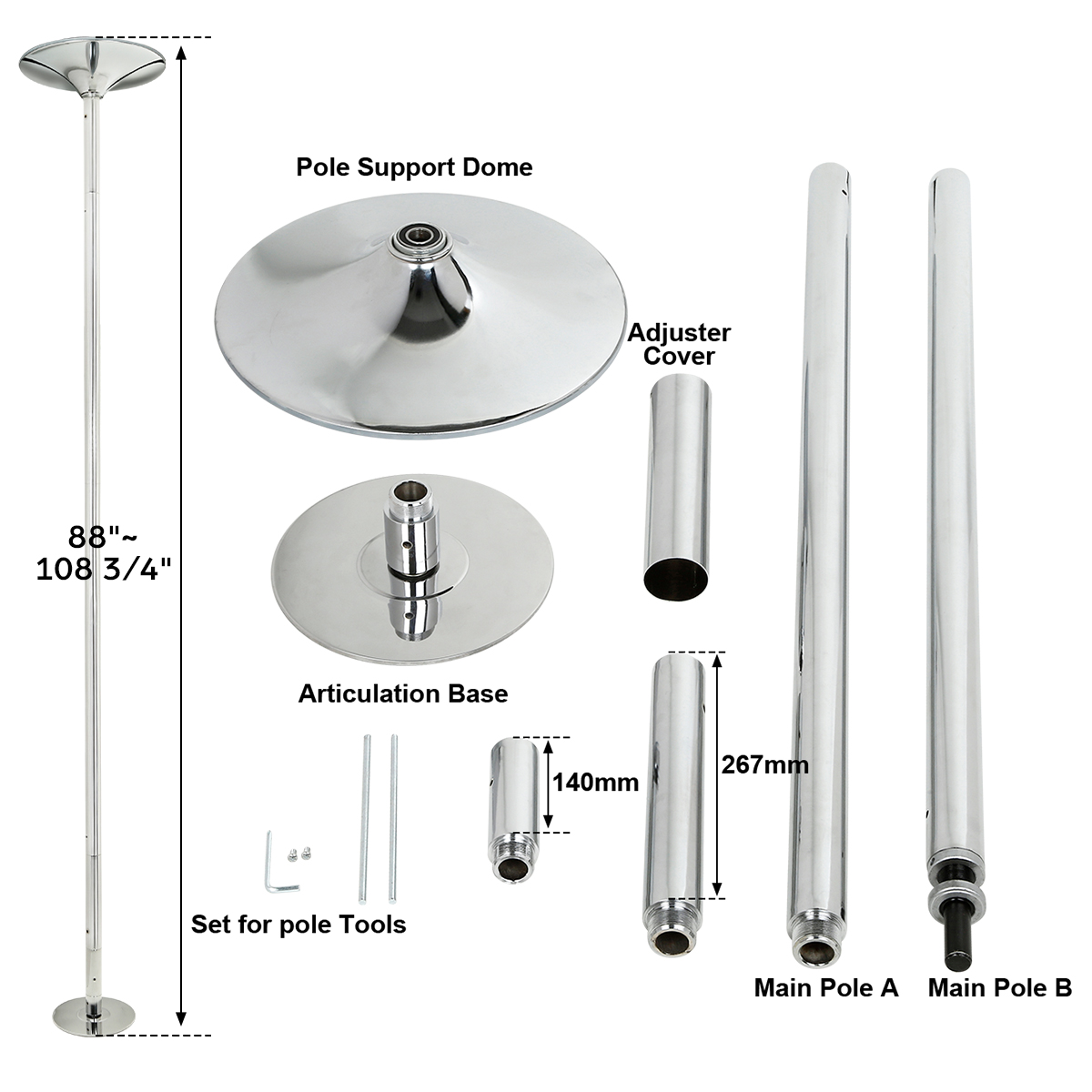 .
SPECIFICATION:
Product Name: Portable non-perforated dancing pole
Product Material: Electrodeposited Steel
Product height: 2.3 m-2.75 m
Pipe diameter: Diameter 45 mm, Thickness 2.0 mm.
Color: Silver
Material: Chrome-plated stainless steel
Minimum Height: 7.3 ft.
Maximum Height: 9 ft
Product Weight Capacity:400kg
Product Net Weight: 10.74kg
Package size: 108*41*11CM
Please use a dry towel to clean the steel tube. Do not use a wet towel.
PACKAGE INCLUDES: 
1x Pole Support Dome
1x Articulating Base
1x Main Pole A
1x Main Pole B
1x Height Adjuster
1x 267mm Extension
1x 140mm Extension
1x Height Adjuster Cover
1x set of Tools