Amazing Arm Slimming Shapewear
This arm shaper is perfect to wear for post-surgical arm procedures or to slim your arms. Made from our exclusive SKINLIGHT™ compression fabric that smooths and compresses. It has ¾ length sleeves that provide the right amount of coverage. An adjustable hook back closure provides a good fit.!
¾ sleeve arm shapers
Comfortably controls arms
Post-Surgical Uses: Brachioplasty or liposuction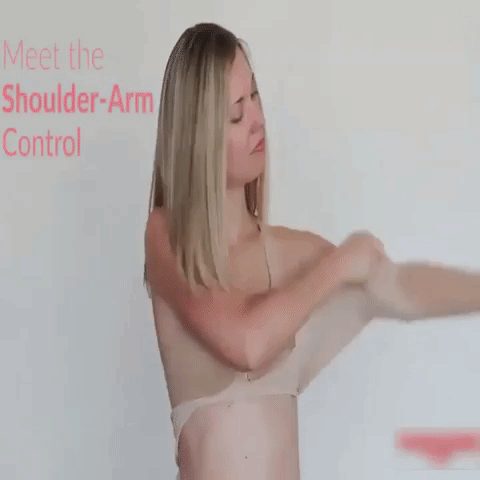 Tired of Flabby Arms and Poor Posture?
If you're tired of looking all over the place for something to slim your arms, then you've come to the right place.
The compression the Long-Sleeve Arm Shaper provides not only increases the blood flow for a toning effect on your arms but also has extra fabric around your shoulders and back to correct your posture.
You'll be able to move freely without any worries, especially if you go dancing. To maximize the toning effect, wear them under your clothing as a daily undergarment.
FEATURES:
The tight, yet comfortable compression around your arms creates a toning effect if used daily
The back and shoulder support provides extra control to keep you from hunching and in almost perfect posture
The smooth material is gentle to skin-touch, letting you wear it all day without noticing and making it unnoticeable under your clothing
There's no need to worry about irritability or sweating thanks to its lightweight and breathable material
The long-sleeve is perfect for creating a whole effect around your arm, so it doesn't only focus on your upper arm