Painless Electric Eyebrow Trimmer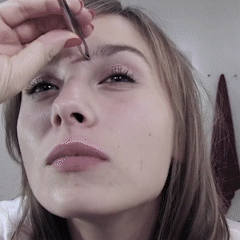 Get great eyebrows without any discomfort of plucking, waxing, or threading!
This Electrical Eyebrow Hair Remover is a creative and pain-free way to remove unnecessary facial hair. This innovative device is backed by a customized gold-plated head to help touch even the smallest of hairs.
We guarantee that your skin is soft, smooth and completely free from unsightly and unnecessary hair. And with the built-in light, you're never going to miss an eye!
It's the most effective solution to eliminate eyebrow hair to date, and our customers love it! This is extremely easy to use-just keep the tool like a pencil and quickly remove unwanted hair.
FEATURES:
• Doesn't pull your hair when you shave, it won't cause pores.
• Easy shave, with no pain at all, makes it a delight to trim.
• Enable the hair removal incision to be tidy and keep the skin smooth.
• The gold-plated head is used to prevent infections, to improve skin health and to protect sensitive and fragile skin.