Eyelash Growth Serum - FEG Eyelash Enhancer
Eyelash Growth Serum - FEG Eyelash Enhancer 
Not Sold In Stores
Are you finally ready to have full, thick, LONG eyelashes? We think it's safe to say most women would love to have longer, fuller lashes!
Well guess what? That can finally be a REALITY with the Eyelash Growth Serum - FEG Eyelash Enhancer! 
How It Works: 
Our Eyelash Serum is specially formulated to provide the nutrition needed to stimulate the lush and gorgeous growth of your eyelashes and eyebrows.
Made with various natural ingredients, it activates the roots of the eyelashes, quickening their growth period and effectively preventing them from falling out or breaking.
YOUR SECRET WEAPON FOR ENVIABLE LONGER LASHES...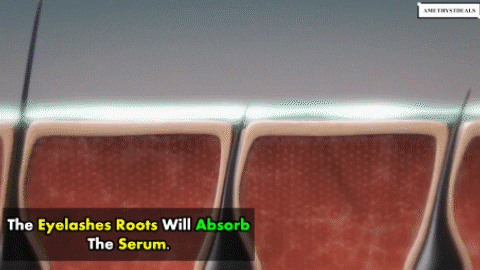 Features:
Main effects

 

- Promotes and enhances normal eyelash growth, making them dense and long
Nourishes

 

- Adds nutrition to eyelashes, improves eyelash growth environment and maintains their thick and beautiful state for a long time.
Repairs

 

- The various essences used can activate the roots of the eyelashes, effectively preventing them from falling off and breaking.
Boosts

 - Enhances 

the length and thickness of eyelashes for fuller, thicker, and longer eyelashes.
Penetrates

 - Penetrates 

air follicles to stimulate lash growth, no more false lashes needed!
Hypoallergenic - All natural ingredients and non-irritating for eyes.
How to Use:
1. Cleanse

 

-

 

Wash your face,

 

removing any makeup or residue 
2.

 

Apply - Apply a thin stroke of the eyelash serum to eyelashes directly. (Be careful not to get the serum into eyes.)
3. Wait

 

- Use the eyelash growth serum first,

 

wait for it to dry, then use mascara and other cosmetics.
4. Use Daily

 

- Use the lash growth serum daily for best results, (twice a day in the morning and evening if results are desired quicker).

 

Noticeable eyelash improvement

 

can be seen in as little as

 

2 weeks!
Ingredients:
Purified water, 

Sodium chloride, Benzalkoniumc chloride, Citric acid, Disodium phosphate, Cellulose gum
Package Includes:
 1 x Eyelash Growth Serum - FEG Eyelash Enhancer