THE SAFEST AND EASIEST WAY TO
 LIFT FURNITURE

.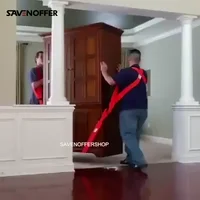 Rather than lifting heavy furniture with pure brute strength, use these heavy duty lifting straps to get the job done at half the effort and twice the safety.
With these lifting straps, you can lift heavy items like big screen televisions, entertainment centers, couches, cabinets, tables, dressers, hutches, mattresses, china cabinets, file cabinets, major appliances such as refrigerators, washers, dryers and much more. It is designed to evenly distribute the weight of objects so it feels easier to carry heavy furniture around.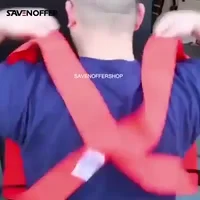 The Heavy Duty Lifting Straps did not damage your floors as compared to sliding your furniture to move them.
Best of all, these straps are designed for healthy and strong lifting posture, reducing the risks of lower back sprains and aches!
Reduce the weight of the item being carried.
Straps encourage proper lifting techniques.
Forklift lifting and moving straps, forearm lifting straps reduce weight.
Ergonomically designed to encourage proper lifting and reduce back injuries.
Straps are portable and they can conveniently be stored in a drawer, tool box or under a truck seat.